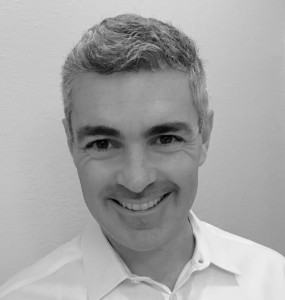 David DeSisto
Owner, Instructor
In the early nineties, I realized that I was destined to a life of helping people reach REAL well-being and health. I had found my true passion.
As a personal trainer, I was certified by the American Council on Exercise (ACE), but found that there was much more to learn beyond this level of training. My colleagues and I decided to seek out a more scientific, effective and safer approach to building strong, healthy bodies. Consequently, our group of trainers was among the first to learn and provide a true SuperSlow® exercise environment in California.
Since those days, I have created the ZeroForce Exercise Protocol based upon the SuperSlow® training I received. I firmly believe that DeSisto Strength Training offers the most effective strength training program available in San Francisco, a city that I love.
I also assist my clients to adopt a lifestyle that promotes health and well-being through a sensible diet and proper, safe, and effective exercise.
Please contact me — I would like to talk with you and answer any questions you may have. I hope you will accept our offer of a complimentary orientation and workout at the DST studio. You will see for yourself how 20 minutes of exercise just once a week can change your life!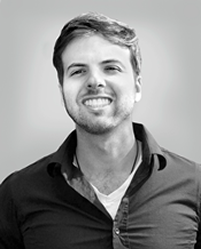 Andy Babkes
Instructor, CPT, NC, FDN-P
Andy Babkes is the owner and operator of OptimizedFit.
Andy's passion for health and wellness came from a yearning to be better. Throughout his adolescence he suffered from lack of energy, a diagnosis of having gastroesophageal reflux disease (GERD) at the age of 10, chronic sleep problems, and even depression.
But one day Andy got sick of being sick. He stopped dwelling on the self-imposed negativity, and begun to look for ways to help optimize his health.
His health journey continued while pursuing an Environmental Studies degree in college. From there, Andy began to see the true interconnective nature of the world—how politics, food, state of mind, and the environment all play an intrinsic role in maintaining balance and health. His understanding continued to deepen as he began taking classes in the Holistic Health department at San Francisco State.
After graduation, Andy continued his research into all things health and wellness. Through this, he discovered the exercise protocol called High-Intensity Training (HIT). After using this exercise program for many years and loving the results it became clear to him that he wanted to train others in this exercise protocol. Shortly after that time, Andy decided that he wanted to formalize his nutritional knowledge and become certified as a nutritionist. Undergoing an intensive program at Bauman College, he became certified as a Nutritional Consultant.
Through this journey, OptimizedFit was born. It is here where Andy continues to help health-seekers optimize their genetic potential.
Education/Certifications:
Certified Personal Trainer through the Exercise Council of Strength and Nutrition, Santa Rosa, CA
Apprenticed and trained under David DeSisto for one year, using the ZeroForce Method, San Francisco, CA
Nutritional Consultant, Bauman College, Berkeley, CA
Precision Sports Nutritionist, Level 1
Sensory Memory Practitioner trained in the TIPI (Technique d'Identification des Peurs Inconscientes or Technique for the Identification of Unconscious Fears) technique, San Francisco, CA
Bachelor of Arts, Environmental Studies and Holistic Health and Wellness Education, San Francisco State University, San Francisco, CA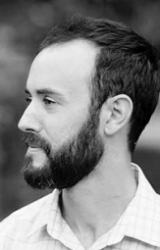 Owen Dockham
Instructor, CPT, Nutrition Consultant
Owen is the face of
Live Oak Strength & Nutrition, LLC
; a wellness company dedicated to helping improve the health of his clients by offering highly individualized nutrition coaching, ZeroForce Exercise Protocol sessions, professional grade supplements, and group fitness and yoga classes for stress reduction, and building a strong community.
Throughout his career in the health and wellness field, he has helped guide hundreds of individuals to lose as much as 100 pounds of body fat, feel excited about life, sleep more soundly, experience less stress, prepare for endurance events, gain lean muscle, and break away from poor eating habits. He has worked closely with several CBP doctors to learn how to design safe and effective fitness classes for those with compromised spinal health, and has over 2000 hours of experience with one-on-one personal training & leading group fitness classes.
Owen has completed the Nutrition Consultant training program at Bauman College with honors, is a NASM certified personal trainer, a certified weight loss coach, and a certified ECSN trainer. He has been thoroughly trained by David DeSisto and Falcon Christopher in the ZeroForce Exercise Protocol to help maximize the safety, efficiency and effectiveness of each and every private workout. He takes pride knowing he is saving his clients many frustrating and unnecessary days, weeks or even months of time spent in the gym.
By pairing the ZeroForce Exercise Protocol with proper nutrition, Owen firmly believes anyone can safely reach their health and fitness goals, even if they seem completely out of reach. He is excited to be a part of the team at the prestigious DeSisto Strength Training Facility, and looks forward to seeing you succeed along your journey toward optimal health and healing.
"Health is a journey, not a destination"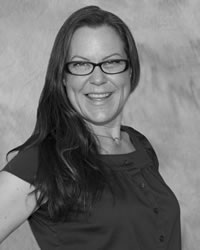 Erin Mason
Instructor, CPT
As an instructor at DeSisto Strength Training, Erin is realizing a life-long dream of helping people live healthier, more vibrant lives through individualized sessions with the ZeroForce Exercise Protocol.
After spending many decades searching out and implementing natural solutions to her own health challenges (including obesity, Type 1 Diabetes, advanced arthritis and degenerative disc disease) she has found the ZeroForce method to be nearly miraculous in helping her overcome constant joint pain and life-long weight fluctuations, while also building muscle in places she never has before, all without injury. This discovery has been so life-changing, she trained to become a certified personal coach through the High Intensity Training Guild in 2018. She is excited and honored to share this exceptional method with those looking to heal and/or just greatly improve their lives with increased strength, health and energy (in a very short weekly time commitment) at the private, well-located and well-appointed DeSisto Strength Training facility in San Francisco.
Outside the studio, Erin enjoys a healthy, balanced life including plenty of time with interesting people, happy plants and friendly animals as well as a good dose of time alone contemplating this awe-inspiring world we share and creating art.