BulletProof Results, Days 60-90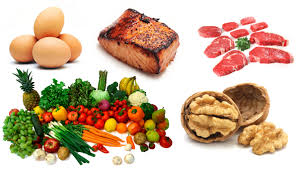 If you've followed my journey over the last 90 days, you've seen how I've changed bodyfat and general well-being with a new diet plan, the BulletProof Diet. (Click here for those Newsletters)
After 15 years of eating a Vegan, Vegetarian or Raw-Food Vegan diet, I decided on Jan 1, 2015 to support my wife and change to the lowest inflammatory diet plan we could find.  We decided Dave Asprey's BulletProof Diet was going to be our structure.
My results have been very positive, and so have my wife's (dropping almost 20 pounds of fat and improving her inflammatory markers dramatically).  These astounding changes have made us want to continue the high-fat, high-nutrient BulletProof plan.
Here I'll lay out my final 30 days' results.
Day 90 Measurements:
8.3% BodyFat
164 lbs. scale weight
Dropping just another .4% BodyFat for the month was not exciting, but another 3 pounds lost was surprising.  I expect this is the lowest I will go as the numbers have been steady for a couple of weeks now.
During days 60-90 I ate a few non-BP meals.  The times I did so were for social reasons.  A birthday party for a family member and then a trip to San Diego.  I allowed myself to not feel guilty or upset with my choices.  Feeling good about what goes in my body, even if it's not always the perfect choice, will be proportionately mitigated by my positive thoughts about that meal.
You might try the same approach and see if you agree.  Beating yourself up for not being perfect is the sure way to slow your progress or even find yourself quitting your healthful dietary plan.
What Happened When I Slid Off The Bulletproof Plan?
After each of those two days of going off the plan, I felt similar low energy symptoms.  First, I noticed my motivation (to work at my businesses or on the house) sagged.  My energy level was lower and I wanted to zone out more.  Not a great feeling compared to my usual day.
Next I noticed I wasn't feeling nearly as creative or determined to complete my daily tasks, including my morning ritual 5 sun salutations and short meditation.  I just didn't do it.
Additionally, the laziness I felt, even after my BP coffee, was manifested in my desire to play with my children.  Sending them out to play and flopping on the couch reminded me of some of my late-night college partying and then wasting the following days recovering in front of the TV.  Not where I want to be today!
The motivation to do more with my days when I am eating and supplementing properly is clear to me.  The BP diet is solid.
After these 90 days I can say I will continue to follow the general guidelines (with my own variations) in order to continue gaining muscle, losing fat, feeling energized and staying free from ailments.
Conclusion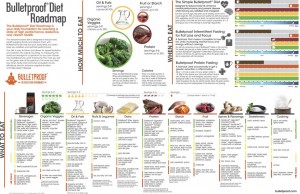 Generally I found days of 60-90 to be nearly as beneficial as the previous 30 days.
I still supplement with the amazing Touchstone Essentials products each day to keep my nutrient content exceptionally high, as well as my toxicity levels as low as possible.  By combining the BP plan with these whole-food nutrient-rich supplements I feel the future is bright for my health goals.
You Can Make Similar Choices, And Get Similar Results
You can make these same choices, and if you do, I expect you will find similar results.  However, if you simply add BP coffee to your diet, it may backfire and create increased body fat, and find out the hard way like my friend Falcon who added 10 lbs. in a month!.  Ooops!
If you want to get results similar to mine, I think you should follow the plan as closely as you can for your own 90 days.  Notice the days you feel great and review what you did the previous days and nights for data.  Build on those feelings of health or non-health.  Keep track and gain insight.  Use the BP plan and enhance it your way.  Get your family or friends to test it on themselves and compare your results.  Please let me know what you find.
We are all learning every day, and no one program is perfect for everyone, but I feel confident this plan will help you accomplish many goals like increased strength, vitality and disease resistance.
You can learn more and order BP approved products at Dave Asprey's BulletProofExec.com website.
I plan on creating a forum for us to discuss our progress together if I hear from enough of you that you are trying this plan for yourselves.  Sharing our wins and challenges will improve all of our experiences and all of our health.
Email me here, but please post any replies or questions on my blog.  Many of you have asked where to get the book or the products.
Dave Asprey's book is available on Amazon.com.
The Bulletproof Diet on Amazon.com:
<iframe style="width:120px;height:240px;" marginwidth="0″ marginheight="0″ scrolling="no" frameborder="0″ src="//ws-na.amazon-adsystem.com/widgets/q?ServiceVersion=20070822&OneJS=1&Operation=GetAdHtml&MarketPlace=US&source=ac&ref=tf_til&ad_type=product_link&tracking_id=davidcom059-20&marketplace=amazon&region=US&placement=162336518X&asins=162336518X&linkId=WTPTVCWFGMWGANEM&show_border=true&link_opens_in_new_window=true">
</iframe>
The Bulletproof Cookbook:
<iframe style="width:120px;height:240px;" marginwidth="0″ marginheight="0″ scrolling="no" frameborder="0″ src="//ws-na.amazon-adsystem.com/widgets/q?ServiceVersion=20070822&OneJS=1&Operation=GetAdHtml&MarketPlace=US&source=ac&ref=tf_til&ad_type=product_link&tracking_id=davidcom059-20&marketplace=amazon&region=US&placement=1623366038&asins=1623366038&linkId=5ZGL4A6SUL6TV3EJ&show_border=true&link_opens_in_new_window=true">
</iframe>